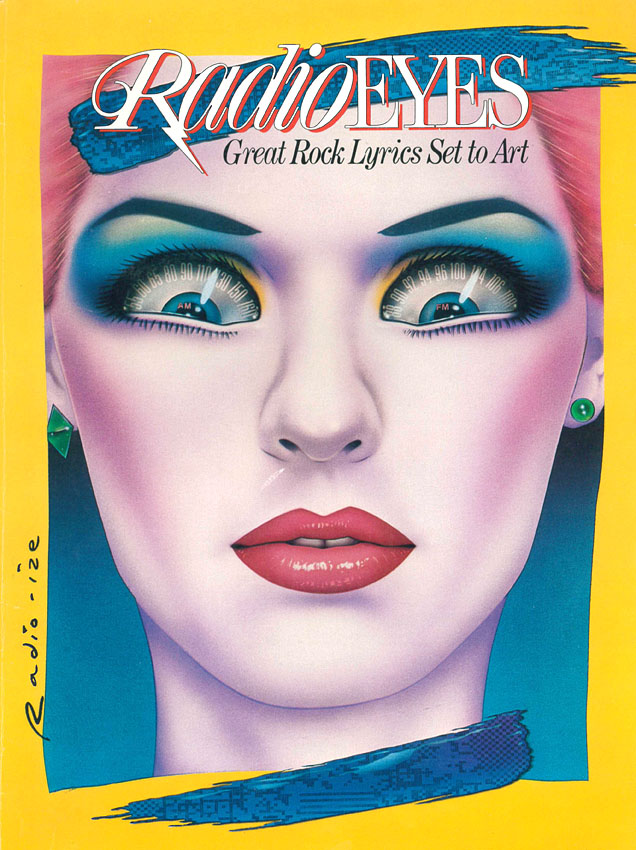 Contact Us
radioeyesstewart@gmail.com
760.285.2770

The Galliard Press
Post Office Box 536
Palm Desert, CA 92261


RadioEYES is a project of Season in the Sun, Inc. Copyright 1983 by Stewart G. Weiner doing business as The Galliard Press and Season in the Sun. Except as permitted under the United States Copyright Act of 1976, no part of this publication or any of its contents may be reproduced or distributed in any form or by any means without the prior written permission of the publisher.
Copyright Clearances by Mary Williams Music Clearance Corporation
Art Director: Roger Carpenter
Production Manager: Gerrit Huig
Production Designer: Rikki Poulos
Managing Editor: Ed Bott
Typography: L.A.Fonts/Type West
Index Art: Tim Clark
RadioEYES logo:  Michael Manoogian
Publisher: Stewart Weiner
Copyright © Stewart Weiner DBA
The Galliard Press.